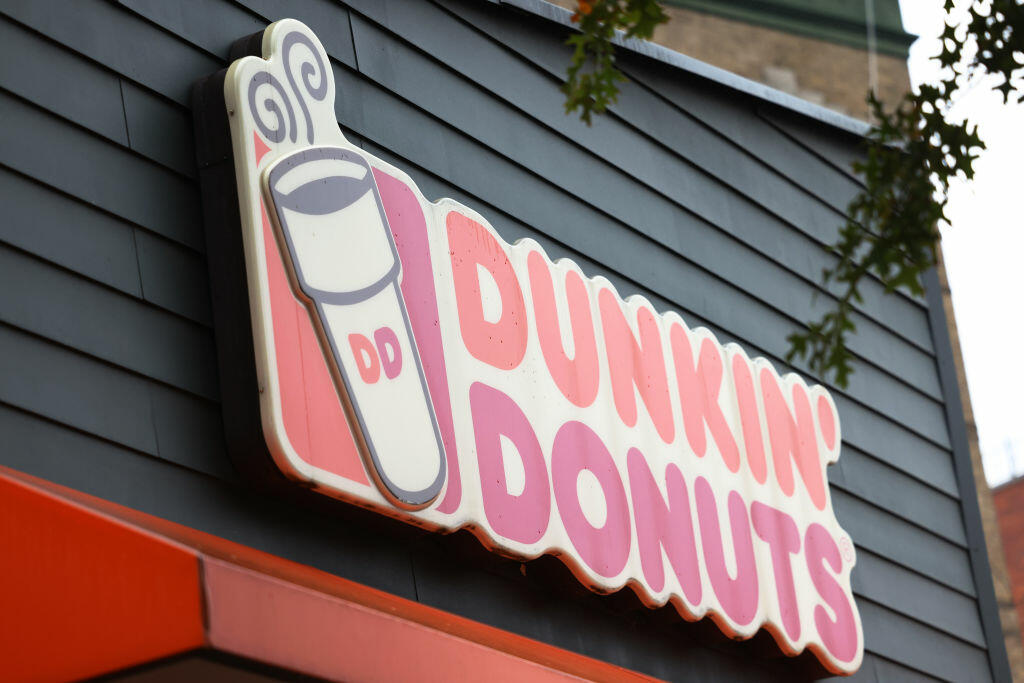 We all love the holiday classic drinks with some pumpkin spice and peppermint... But what about sugarplum??
The Sugarplum Macchiato is Dunkin's latest addition to the holiday menu. The coffee-berry drink can be served hot or iced and combines the flavors of blueberries, raspberries, blackberries, and plums with notes of vanilla and frosted sugar.
The mix of espresso, milk, and berries creates a light-purple beverage and yes, it's very Instagram-worthy!
The drink has been in the works for quite some time. According to Dunkin's blog, the idea for a sugarplum-flavored drink was first imagined in 2016 to pay homage to the holiday classic The Nutcracker.
There is also a purple-frosted donut with snowflake sprinkles to pair with the Sugarplum Macchiato.
Photo credit: Michael M. Santiago/Getty Images