3 Ways To Prepare For Allergy Season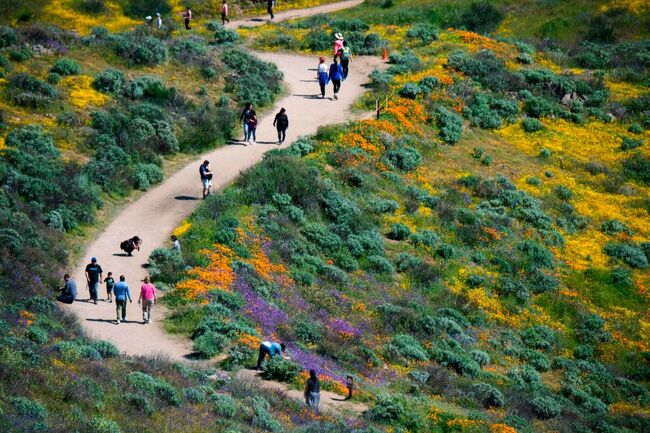 Ah, yes, spring has officially SPRUNG!
Great news for people who don't have allergies and can actually go outside and frolic in the Super Bloom flowers... just not for those who might be suffering from some SERIOUS breathing issues because of their allergies.
So what should you do to avoid getting bombarded with those awful allergy symptoms? Lucky for you, Bustle talked to different doctors for their best tips on how to make this allergy season as easy as possible. And now you don't have to worry as much about what to do during these peak allergy times.
Allergy season lasts mainly from mid-March to end of May, so you're going to need Dr. Tania Elliott's tips.
Stock up on medication ahead of time. Instead of waiting until last minute to get your medicines - you know, like last minute to the point of you're already miserable and now realizing you need something to help - an allergist says to begin using allergy pills, nasal sprays, and your inhaler about two weeks before peak allergy season.
Clean your bedroom. Ugh, spring cleaning, I know. But if you make your bedroom allergy-proof, you will be a lot happier during allergy season. Getting air purifiers, dust mite covers, and actually removing rugs will reduce the intensity of your allergies.
Avoid products that attract pollen. Okay, this one was the most surprising for me! There are everyday items that we use that might be making it harder for you to avoid pollen. Simple things like hairspray and contact lenses can actually make you prone to attracting more pollen. Use eyeglasses or sunglasses to protect your eyes during this season.
Bustle gives you way more ways to make allergy season a little easier, so click here to read even more ways to have the best spring ever.
Get more from Sisanie here!
Photo: Getty Images
Sisanie
Sisanie is co-host of Ryan Seacrest's show On Air With Ryan on KIIS FM Los Angeles' Hit Music radio station from 5am-10am.
Read more